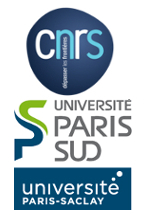 Accueil > Annuaire > L. Pauchard > Recherche

Hierarchical crack pattern as formed by successive domain divisions: temporal and geometrical hierarchy
S. Bohn, L. Pauchard, Y. Couder Phys. Rev. E 046214, 123-139 (2005).
The leaf venation as formed in a tensorial field
Y. Couder, L. Pauchard, C. Allain, M. Adda-Bedia, S. Douady European Physical Journal B 28, 135-138 (2002).